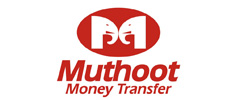 The current market trends highlight roaring growth for money transfer services. With a large number of people migrating from abroad for professional as well as personal reasons, it becomes essential for the populace to have access to a service that enables easy fund transfers to and from the homeland.
At Muthoot Global UK branches,we make your worldwide money transfer operations hassle-freein partnership with Royal Money,Xpressmoney,  Ria, Sigue etc. These enable the customers to collect and send money to and from any part of the world directly to your loved ones. For India money transfer we have strong ties and long standing relations which enables quick and reliable money transfer to any bank account or cash collection service throughout India.
MONEY TRANSFER TO INDIA
Muthoot Global UK assists customers with their money transfer through a number of uncomplicated means listed as follows:
1)      Payment by Bank Transfer
Customers can make an online money transfer request and  make payment  to our bank account directly through their online banking. The bank account details will be displayed at the final stage of your online transaction request (www.rupees2india.co.uk).
Please Note:
Do not deposit cash into our account.
The funds should be sent only through the sender's account. Also kindly make sure that you always use your customer number as reference.
(Visit www.rupees2india.co.uk  for details.)
Walk-in customers can make payments using a debit card at any of our branch. There will be an extra charges on this payment. However, a proof of source of funds will be required for payments over £5000.
3)     INSTANT MONEY TRANSFER TO INDIA
The Muthoot Global UK operations especially for money transfer to India operate in partnership with Royal Exchange NJ – Royal Money – Global Money Transfer. Royal money payouts are available immediately throughout India.  In order to transfer funds to India, customers can visit any of our our five branches or send the funds online through www.rupees2india.co.uk .
4)      Refunds/Returns
Customers will be required to pay remittance, bank and administration charges on all refunds/returns.  You can contact us in case source of funds is required, before transferring the funds.
Muthoot Global UK Ltd. is incorporated at the registrar of companies for England and Wales, with registration number 6123808. We are Authorized and Regulated by FCA, number 541615 and registered with HMRC for Money Laundering Regulations(MLR) number 12265233.