The Muthoot Group Receives The Times Of India Award for Excellence in Bussiness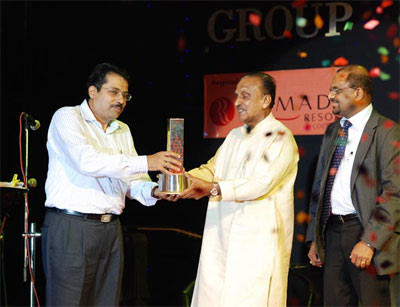 Mr. George Alexander Muthoot, Managing Director, The Muthoot Group, receiving the TIMES OF INDIA award for Excellence in Business from Shri. M.M jacob, former Governor of Meghalaya, on March 6, 2009 at Cochin.
The Muthoot Group was honoured with this prestigious award for their continued all round growth and the emphasis their business model places on enabling large un-banked sections of Indian Society to gain access to easy and transparent finance.