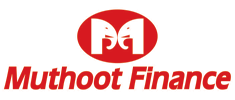 The range of financial services that Muthoot Global provides is unmatched by any other player in the industry. The financial operations of Muthoot Global have been impactful in the industry. Since the past 131 years, the Muthoot Group has cherished and nurtured its unique gold loan financing services. Today our gold financial loan portfolio is the largest in the world, a fact that makes us one of the dominant market players internationally.  We aim to establish the same trend in The UK.
UK Finance Services – Highlights
Muthoot Global's operations are aimed at serving a large NRI populace with quick, hassle free and quality financial services. By availing a loan from us you can easily make productive use of your gold jewellery. The following are the secure benefits that you receive by availing a gold loan from Muthoot Finance UK:
We are a member of National Pawnbrokers Association
We provide loan on extremely easy terms
No credit check required
Apart from the assorted range of financial services that we provide on a global platform, our "gold loan" service in the UK market is a rage. Competitive interest rates, easy availability and flexible repayment options make it simpler for people to convert gold into cash in almost no time!
Muthoot Finance UK Ltd. is incorporated at the registrar of companies for England and Wales, with registration number 6989015. Authorised and regulated by the Financial Conduct Authority, of 25 The North Colonnade, London, E14 5HS
*Conditions apply