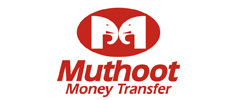 Regulated by the Dept. Of Treasury Division of Revenue New Jersey, U.S.A. Royal Exchange USA is also the approved 'Overseas principal Agent' of MTSS license (Money Transfer Service Scheme) issued by Reserve Bank of India. Its approval as the Overseas principle agent is instrumental for the company to collect the money from appointed Agents (Banks, Exchange Houses, Money Transfer Companies etc) from abroad and transfer the money to India. The major operation/service offering of the company however, is international remittance.
Royal Exchange USA: An Overview
With the objective to accomplish a healthy growth in profitability, which is consistent with the Muthoot Group's risk appetite, Royal Exchange USA works as a "profit centre" benchmarking ourselves against international standard of best practices. The company's business strategy is reflected in our money transfer operations and through our operations we highlight:
Augment market share in global remittance business
Open saleable systems to increase efficiency and effectiveness of operations
Focus on rapid growth and diminishing volatility
Advantage Royal Exchange USA
There are a number of distinctive advantages that the services of Royal Exchange USA provide. We list them as follows:
An option to pay anywhere
Payment disbursement enabled at over 4000 branches in India
Best Foreign Exchange rates which are very close to the interbank rates
USD settlements with all agents irrespective of region
Freedom and flexibility to develop your own unique product
A robust web based system which is hosted in India and manages and supported by both India and UAE helps us establish a strong operational network.